1
Meet Your Team
Because service is who we are, the first step is assigning your team – always on, always available, for every client.
2
Get Thinking
Success starts with a conversation, and we're darn good at asking tough questions in search of the right answers to build the best strategy.
3
Make It Happen
The digital landscape can seem overwhelming, complicated and confusing, because it's moving at an accelerated pace. The Thomas Media team thrives in this environment. It's what makes us tick.
4
Fine Tune It
There is no "set it and forget it" at Thomas Media. Every campaign is treated with care like it's a living thing.
5
Break It Down
At the end of a campaign, our primary question is what worked and what can we do better. We look to earn your business every day, with every campaign.
We plan for at least 48 business hours between "Campaign Details Finalized" and "Campaign Live".
Media Plan Approved
Once we've kicked off a new campaign, created a media plan, and gained approval, we move forward with the launch process.
Audience Build
Based on the approved media plan, we build out audiences that will be targeted at launch, also thinking about potential iterations for optimization down the line.
Project Management
We document all aspects of a new campaign alongside a checklist to ensure all steps are completed to the highest quality standards.
QA Conducted
Team members are involved in the activation process so all elements can be checked and double-checked for accuracy and quality.
Campaign Live
Woohoo! Media is officially in market.
Campaign Details Finalized
All details, including ad creative, are finalized at this time. Alignment at this early stage is essential to a successful launch – and we're here to take care of all the moving parts!
Handoff Update
Internal handoffs are updated with creative details in a standardized format for the team members handling publishing and future reference.
Campaign Setup
Considering kickoff discussions and priorities of the day, the team members handling publishing methodically build out campaigns, ad sets, and/or ads based on following setup best practices.
Social Permalinks Delivered
Once ad creative has been fully QA'd internally, we'll send you permalinks, so you have a chance to review and approve the new ads prior to launch if desired.
Website Development
& Maintenance
Website Content Development and Design
Thomas Media can custom design a new website, or revise and upgrade your current website.
Write creative content with great flow and SEO boosting content.
Image optimization and functionality to increase page speed, which is essential for better search engine visibility.
Latest themed upgrades, forms and firewall protection, utilizing Thomas Media's premium software licenses.
Combine hours of design work and content development.
Two free rounds of edits.
Keeping your website updated with regular maintenance we provide
Scheduled weekly updates. This includes keeping plugins and versions of WordPress and php updated, when compatible.
Notification system to be contacted by text immediately when the site is down (disconnected from server).
Using the Firewall IP blocking option to periodically block suspicious IP addresses (I.E. failed login attempts).
Regular updates to content, graphics, html, CSS upon request.
Communicate with hosting company as needed for updates and or server updates or emergencies.
SEARCH ENGINE OPTIMIZATION (SEO)
When your customers go online with the intent to buy, they start with an online search. That's why people say, "Google it!" The correct SEO strategy will ensure customers searching for your product or services, find your website.
Do we really need SEO?
This is one of the most common marketing questions business owners ask. Most local business owners don't realize that the moment they stop spending money on ads, their leads stop coming in. SEO takes time but lasts much longer, ultimately giving you thousands of avenues leading back to your website that consistently bring in new customers.
Defining SEO
Search engine optimization or SEO is the process of driving organic traffic to a website or landing page.
Paid advertising is generated through paid ads. Once your ad campaign is done, your leads stop. Organic traffic is from organic search results – meaning that visitors found your website by searching with certain keywords on search engines like Google and Bing.
SEO will improve your search engine rankings for specific keywords and keyword phrases and generate organic leads to your website. Utilizing website design for optimized on-page SEO, referrals from trusted sites, and blog articles for strategic keyword-rich articles will pull prospects toward your website and ultimately your business!
How Does SEO Work?
When a customer searches a keyword or phrase in a search engine, search results are generated with the most relevant websites that satisfy what the user is looking for. At the top of the search engine results page (SERP), you will see the paid advertising listings that are provided by the search engine themselves such as Google Ads, Bing Ads, and more. Now the rest search results or
websites from the listing that are not labeled as "Ads" are the organic search results.
After a search has been entered, the search term will be analyzed and the search engines will provide the most relevant websites for the customer. The main target with SEO is for your website to be listed on the first page of the results for specific keywords related to your business – the higher the rank, the better. Data shows that 75% of online users don't bother scrolling past the first page of the results.
The first five organic results account for 67.60% of all the clicks.
Every business should focus on generating organic traffic before paid ads!
SEARCH ENGINE MARKETING (SEM)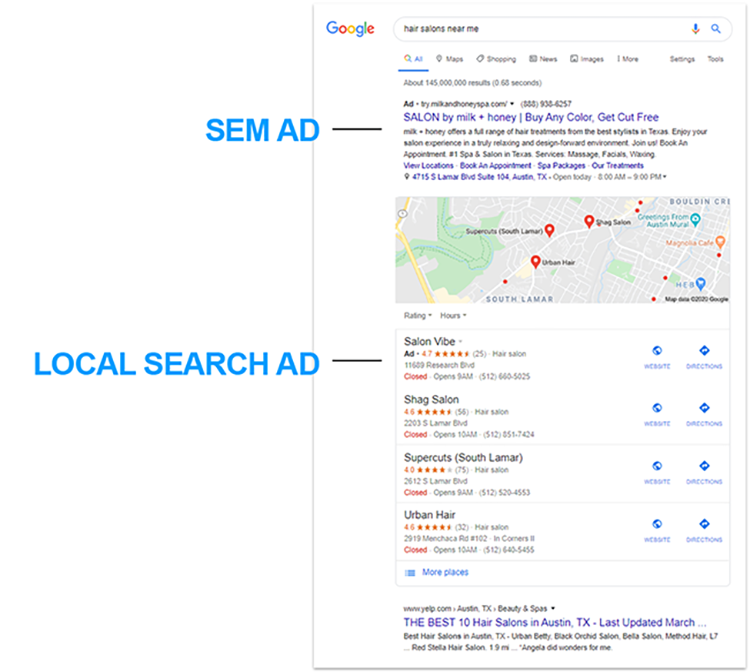 Reach users while they are actively searching in targeted geos.
Utilize click-to-call function to allow interested searchers the ability to call directly off a search ad
Cost-per-Click (CPC) pricing to ensure you only pay when someone clicks.
Marketing Message
& Video Production
Thomas Media has a long-established history of delivering the right Marketing Message in the right format for their clients. Bottom line, your message must deliver results!
Combining Content Writing and Video Production is an art form and Thomas Media collaborates with the top writers and videographers in the business.
Thomas Media provides multiple levels of Content Writing and Video Production to fit your campaign and budget.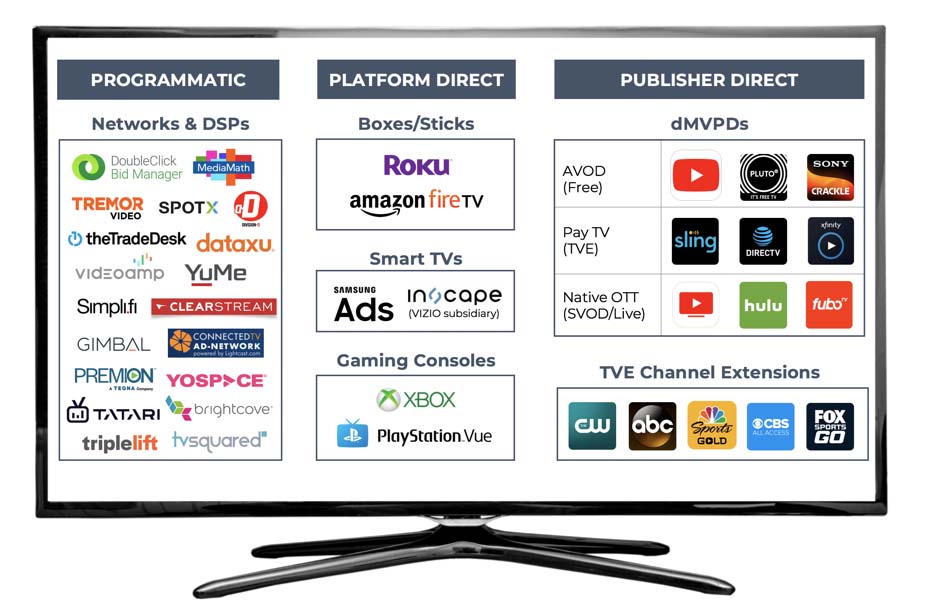 Perfect medium to build awareness.
Combines the impact of TV with the precision of digital.
:15 or :30 video TV spots extend the reach of the digital buy.
Growth in different streaming options along with digital video consumption online, means that the trend for increased video advertising will continue for the foreseeable future and presents a vital opportunity.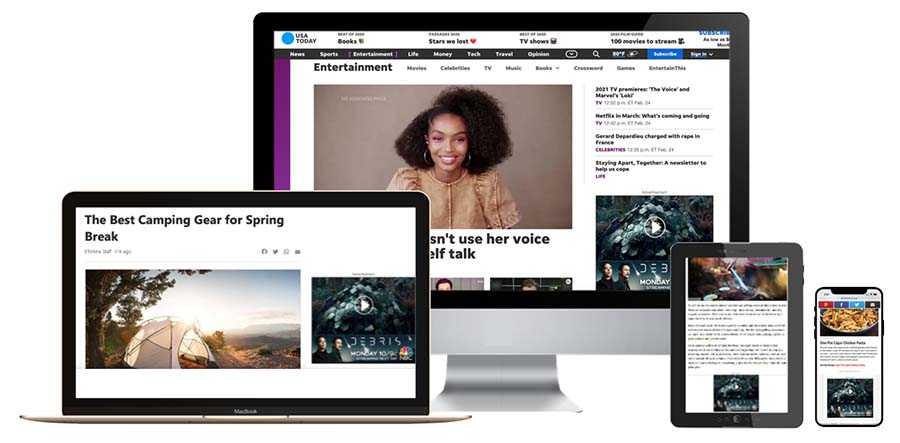 Especially effective across several metrics, including branding awareness, brand engagement, brand favorability, and purchase intent.
Creates an unmatched opportunity for audience engagement. Sight, sound, and motion can elicit emotional involvement with content that you don't get with other forms of media.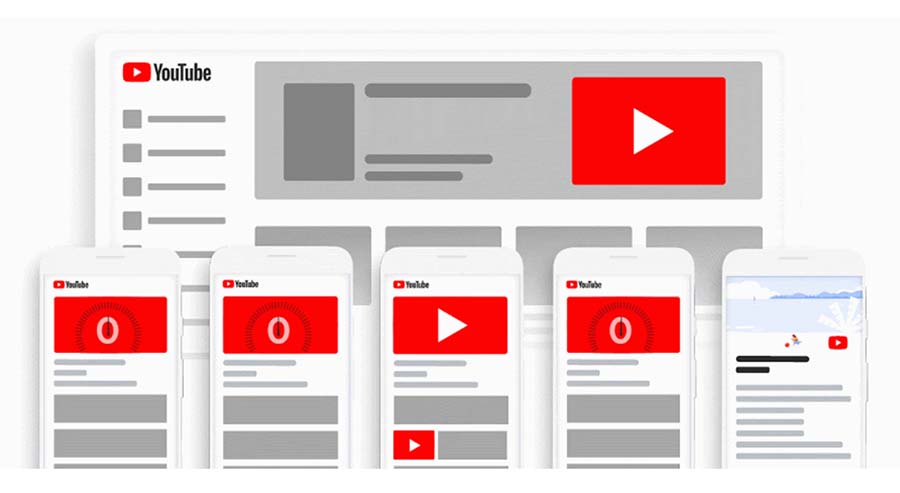 Connect with your audience in a unique and memorable way.
Creates an unmatched opportunity for audience engagement.
Sight, sound, and motion can elicit emotional involvement with content you can't get from other mediums.
Reach just the right audience, targeted by topic, keywords or demographics.

Streaming audio makes listening more accessible and convenient, creating a powerful opportunity to build awareness and extend reach, with access to premium audio inventory such as iHeartRadio, SoundCloud, Spotify, Pandora, and more.
Audio inventory also includes some podcast and stream devices, like Sonos and Alexa.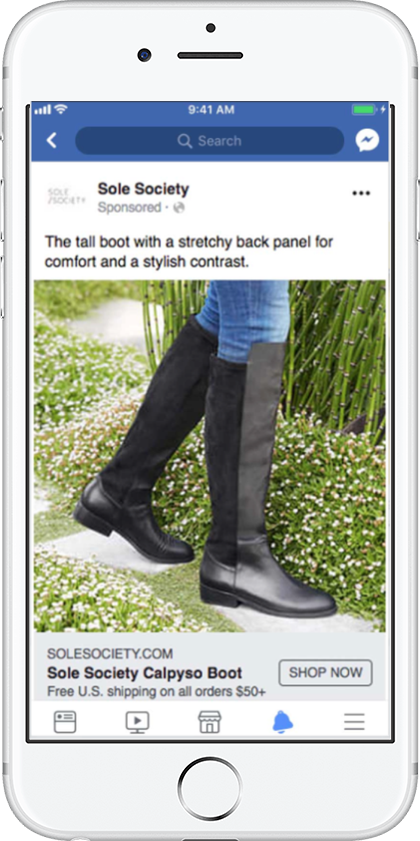 Run static images or video creative across Facebook and Instagram to encourage brand discovery and drive site visits. Leverage a combination of static images, video, &/or carousel creative formats across the newsfeed, in-stream, audience network, and stories to maximize reach and follow users across their preferred platforms and apps.
Drive ready-to-purchase customers to your email inbox or website.
Reach your audience in the social environment.
Engage with your audiences directly.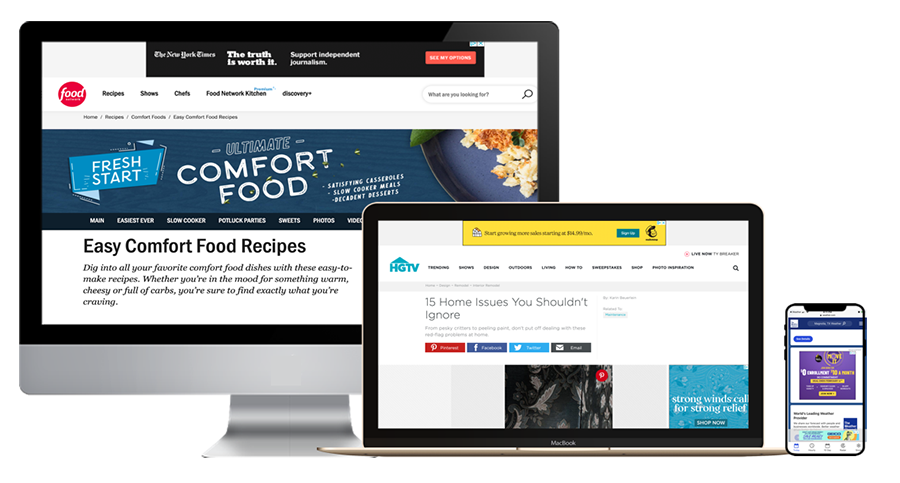 Promotes customer engagement by increase brand awareness and familiarity.
Geo-targeting banner ads will be delivered to your target audience when they are online, searching, and viewing relevant content across all devices.
Domain retargeting will engage individuals who have already visited your website.
EMAIL MARKETING – TRADITIONAL MEDIA PLANNING AND BUYING
Conquest Email Marketing: Email is the backbone of any solid inbound marketing plan and is one of the most effective digital marketing channels for B2B and B2C companies. Email in the form of auto-responders and newsletters are important parts of any solid lead generation strategy.
Database Email Marketing: The most valuable prospect list any business has is its loyal customer base. We deliver personalized responsive emails that can at industry-leading open and response rates. Database Audiences Include • Trade-Cycle • Expiring Lease • Service • Recovery • Sales Only • Service Only • High APR
Traditional Media Planning and Buying: Thomas Media has an extensive staff experienced in Local and National Media Planning and Buying. Efficiency is key and we focus on eliminating waste when refining your target audience. High frequency to the right audience is the name of the game!
Comprehensive Reports and Live Dashboard Access
Our team conducts ongoing daily campaign tracking, analysis and optimization, and end-of-campaign reporting.
We can set up automated email reports in PPT, Excel, or PDF.
We offer the ability to connect all media campaign data sources into a custom campaign dashboard.
Our clients if requested can be set up to have 24/7 access to their custom dashboard.